Ecological Futurisms presents Artists' Moving Image from Ukraine and Myanmar
22 March 2023, Ambika P3
This very special screening event features DEDICATED TO THE YOUTH OF THE WORLD II, by Ukrainian artists Yarema Malashchuk & Roman Khimei, shot inside the Dovzhenko Film Studios; and two programmes of media arts and experimental films by a dynamic generation of young artists in Myanmar, curated by artist and founder of 3-ACT cinema magazine Moe Myat May Zarchi. 
Looped projection between 15.00-21.00. Information on how you can contribute to support groups in Myanmar and Ukraine will be available at P3.
The programmes are co-presented with Berwick Film & Media Arts Festival. With grateful thanks to the artists and Julian Ross.
Yarema Malashchuk & Roman Khimei, DEDICATED TO THE YOUTH OF THE WORLD II 
2019 / 9 min. / digital, colour
Cxema is the biggest techno-rave in Ukraine organised in the Dovzhenko Film Studios in Kyiv. The camera focuses on the young participants dancing to the pounding beats of Stanislav Tolkachev's music. For the youth of Kyiv, this collective ritual of modern alienation is an opportunity for absolute freedom and an escape from everyday difficulties. However, the romantic dimension is overturned by the return to the city where the young protagonists, dazed and bewildered, do not seem to be ready to face the new day and its old reality (Leonardo Bigazzi)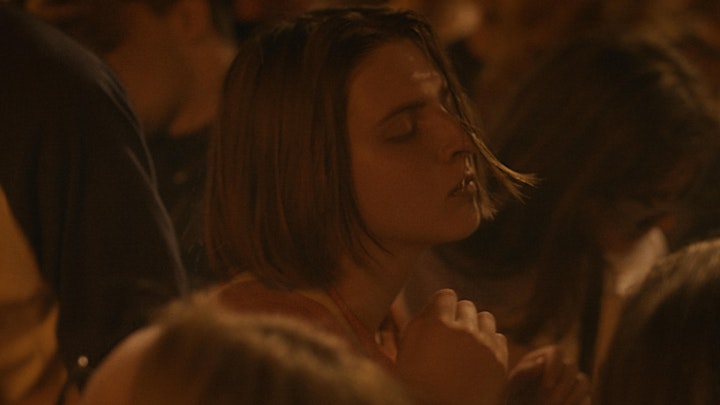 LIGHTS FROM THE UNDERGROUND
"In the darkest times buried underground, spots of lights begin to emerge from the ground".
A selection curated by artist Moe Myat May Zarchi, based on her researching experimental films and media arts made by Myanmar artists. The programmes include work by Moe and collaborators.
Programme 1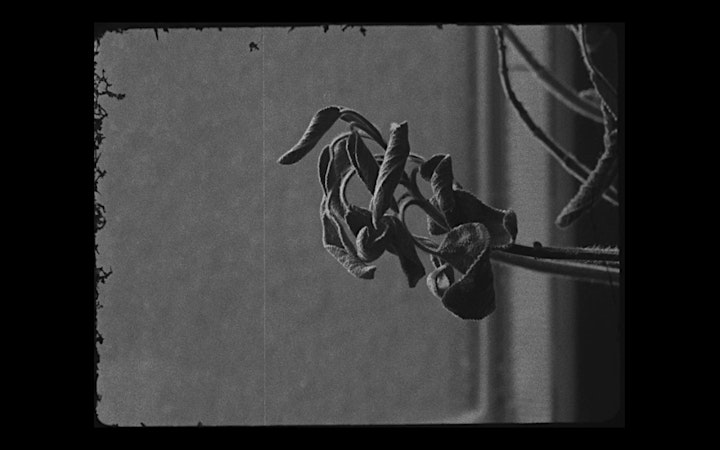 Thaiddhi and Thu Thu Shein, DEAR YOUNG LADY, A SHEET OF RECORD 
2011 / 3 min. / 16mm transferred to digital, b&w
When we were abroad in 2011, we got a chance to look at ourselves from the outside. We lived as if we were waiting for something unknown. Coincidentally, the book of poems by poet Aung Cheimt ,"Dear Young Lady, I've waited", came out. We asked the poet for permission to make an audio-visual experiment with one of his poems (Thaiddhi and Thu Thu Shein)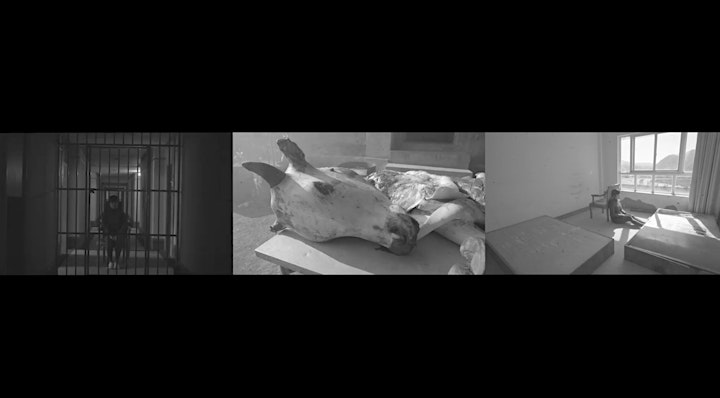 Joy, INVISIBLE 
2021 / 11.30 min. / digital, colour
When the coup happened in Myanmar a lot of young people decided to resist. Now thousands of people are in jail. Thousands of people are dead. Thousand of people had to leave their homes.Thousands of people became war victims.When I arrived at an abandoned building I saw something handwritten by one of the young revolutionists expressing their homesickness.That made me reflect on our pain, loss, suffering, and anger – emotions that are part of our journey of revolution. Because our collective suffering is huge, our personal suffering becomes invisible. There is invisible pain everywhere (Joy)
Lin Htet Aung, ESTATE 
2020 / 15.40 min. / digital animation, b&w
"Estate by Linn Htet Aung is an experimental film that expresses the sentiment of a son towards a dying father, recounting the time when the father used to kill and eat the neighborhood dogs. The film is based on a poem by Htet Oo Maung and is also narrated by the artist himself…The animation as a whole, though not technically sophisticated, utilizes the neat collage-like effect of layering—retaining a minimal, mysterious and muted ambiance. The calm of the blank grey screen and mundane audio is at times suddenly disrupted by a fast-paced monologue, dropping more visual hints, digging deeper and deeper into the main character's trauma, thus, moving the story forward…The estate [is] a memory, a nightmare, a theatre of absurdity" (Diana Nway Htwe, '3 Films from the Wathan Film Festival')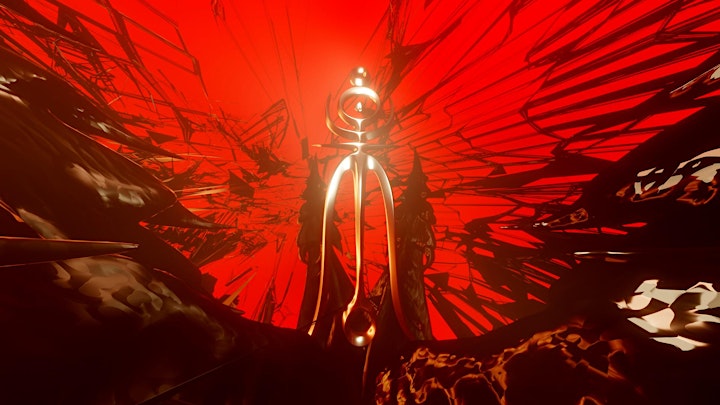 Zune Htet (Thoughtform) & Miedo Total, SCRYERS
2022 / 13 min. / digital, colour
Inspired by imagery of tarot and alchemical concepts, the video series features Death (Nigredo), Judgement (Albedo) and World (Rubedo), marking the transition from chaos to the birth of a new paradigm.
Programme 2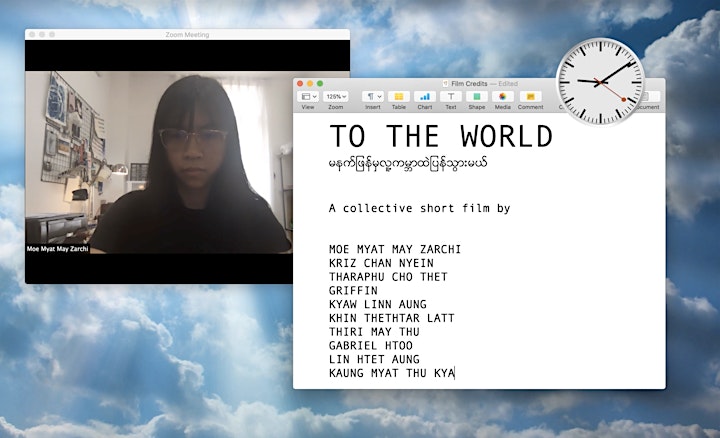 Collective of Filmmakers, TOMORROW I WILL GET BACK TO THE WORLD 
2020 / 19.30 min. / found footage, internet film
One day during the pandemic a filmmaker exchanges visual conversations with nine other filmmakers. The zoom chats recording is a representation of collective consciousness and shared emotional states during that period, and an experiment in expressing ideas with available resources during that time of restriction.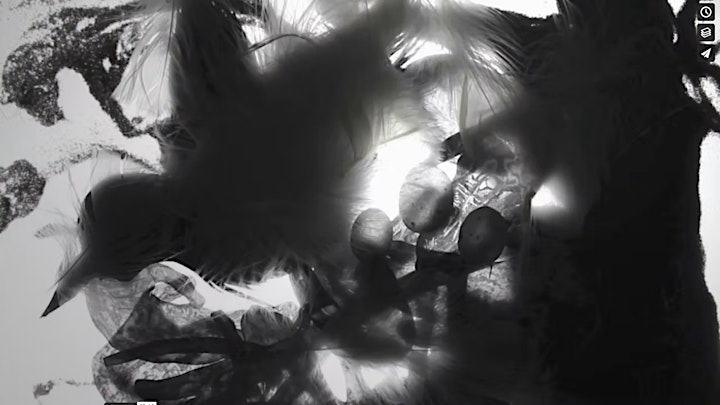 Soe Yu Nwe, CERAMIC NEST
2014 / 3 min. / digital, b&w, colour
I am a ceramic artist, inspired by animism in Burmese folk religion. In this stop-motion mixed media animation, I hope to convey the sense of an uncanny homeliness of the crow's nest. I digitized the ceramic branches and nurtured the hands that I sculpted by photographing and printing them on paper. Then I animated the imagery under the light box. The sound of branches colliding was created from colliding ceramics pieces to bring out the ethereality of the sound of glass (Soe Yu Nwe).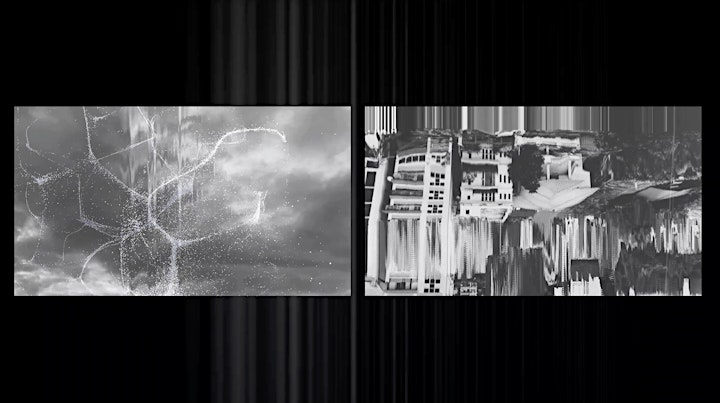 Moe Myat May Zarchi & CGAUSS aka Itö, FREEDOM OF CLOUDS
2021 / 7 min. /
Everything is made of atoms. Billions of atoms combine to form visible structures. Structures make identity. Identity forms a separation between everything. Especially in an urban place, where the grittiness of concrete buildings overwhelms the atmosphere, the presence of fluidity gets lost in our daily lives. An audio-reactive audiovisual poem.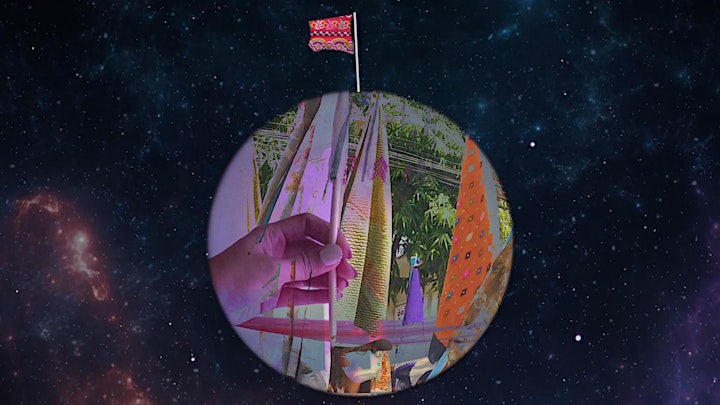 Moe Myatt May Zarchi, MOON LANDING (VERSION 2) 
2022 / 5.30 min. / digital, colour
This audiovisual collage work juxtaposes two situations – the first time mankind landed and planted the US flag on the moon, and when Myanmar women first used their skirts (longgyis) as flags high in the sky to revolt against the men-led military coup. The mashed up juxtaposition stimulates questions about revolution, freedom, making claim to space, victory, colonization, and outdated patriotism. A malfunctioning version of the American national anthem is pitted against the revolutionary chants of Burmese women, and layered with sonic recordings from the NASA moon landing.